According to the statistic, it shows that there have had 877 closed companies and it has affected employees more than 10,289 employees since October 2019 –  March 2020. Also, the spread of COVID – 19 is still serious. Then, it is still a concern which is an increase of closed companies in 2020.
However, What should the company do within the organizational data,
including employee profile, financial resources, customer' information and another kind of confidential resources. There are might affects the entrepreneurs and employees if that data could be hacked by an outsider.
What are data prevention methods when you want to do data or IT disposal?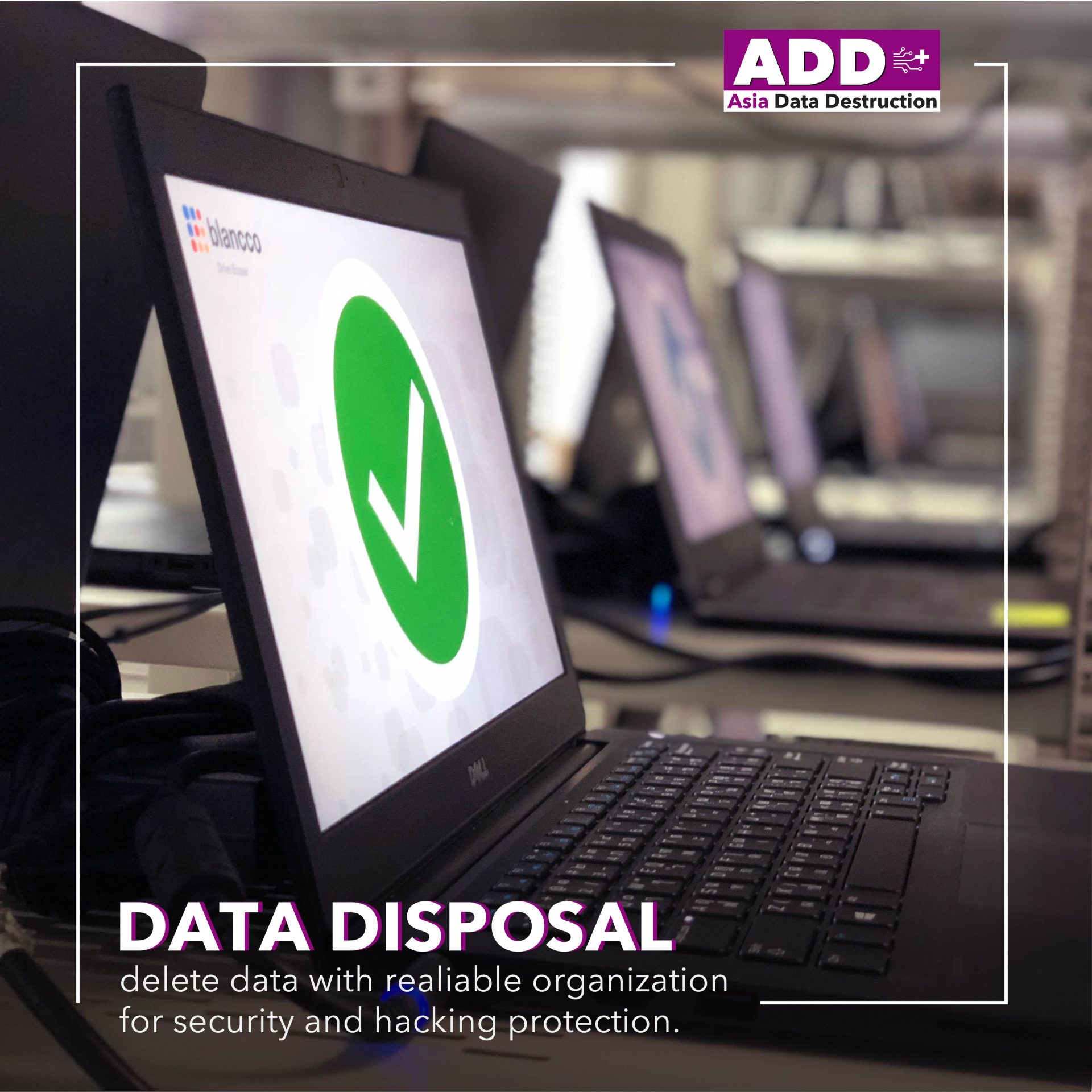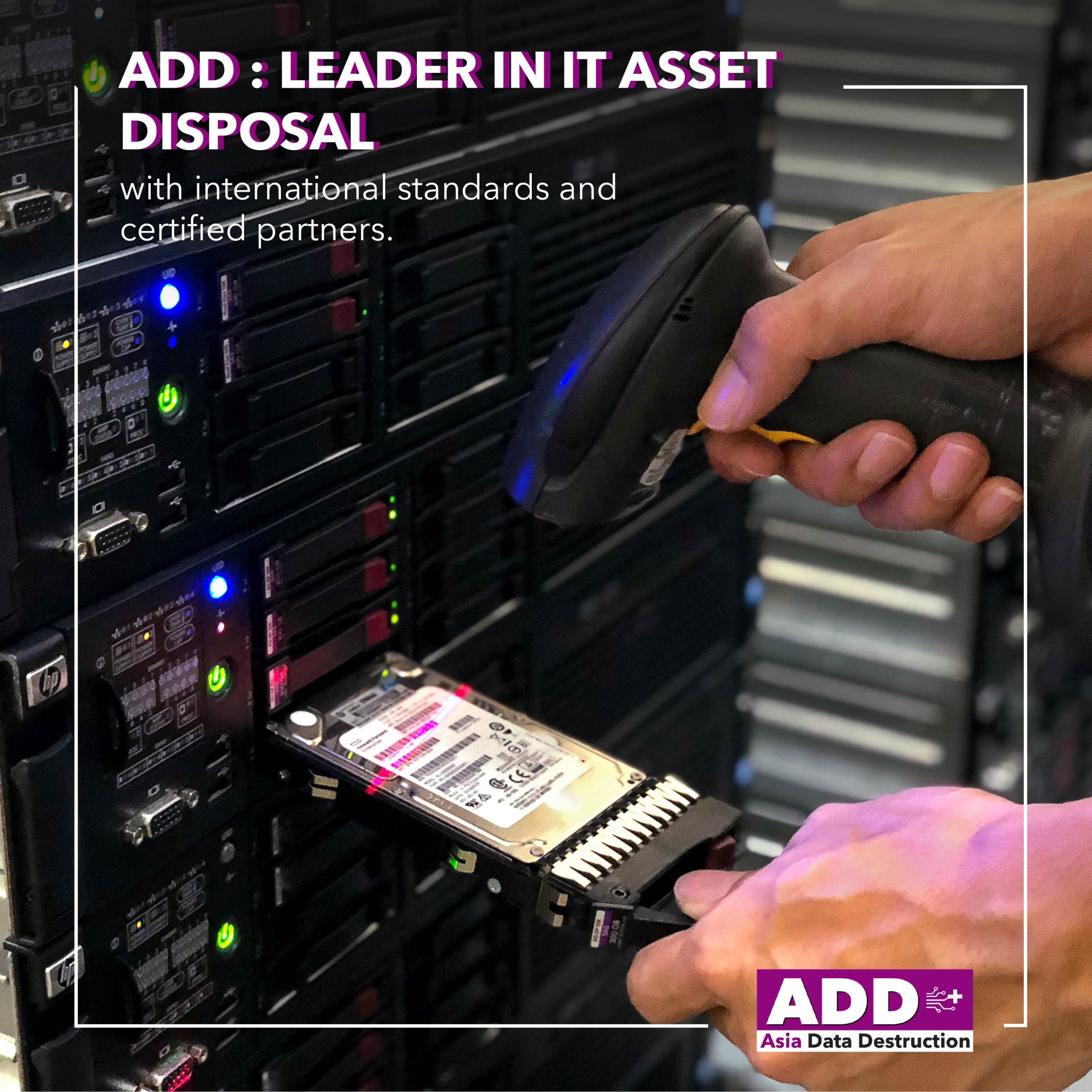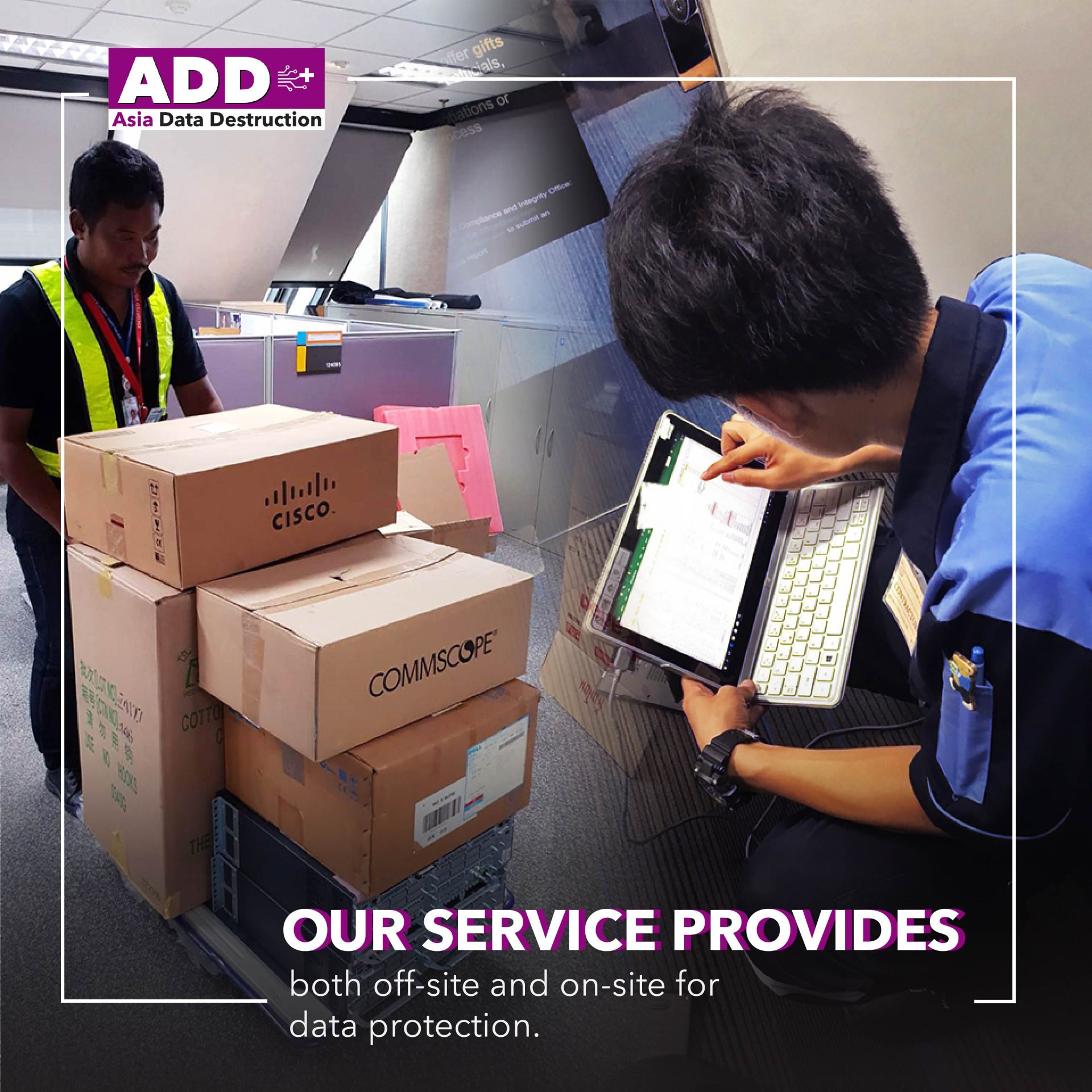 ADD is a leader in IT asset disposal
Matter to close down the office, let our experts take care of you. From Asset Write-Off, we can provide Onsite Asset Reconciliation, Secured Logistic, Data Destruction and BuyBack service.Turn Cost into Profit with certified Certificate of Data Destruction.