We take care of your IT Asset Disposal protecting your sensitive information with the Newest Data Destruction Technology.
Contact Us
Asia Data Destruction
Asia Data Destruction is successfully providing Certified Data Destruction Solutions and IT Asset Disposal for 15 years and to more than 500 companies. From Manufacturing Sector to Banking, Local or International, large MNC or SME, we serve a wide range of clients across Asia, Europe, the Middle East and Africa
Taking care of the disposal of obsolete IT equipment in an ecologically responsible manner, we provide minimized costs and maximized returns on remarketed technology while keeping sensitive data secured.
Why us Asia Data Destruction
SAFETY & SECURITY
See how we protect your data
CASH BACK
Convert old IT devices into income
PROTECT THE ENVIRONMENT
We follow our Strict "No landfill" policy to protect the environment
Who We Are
Asia Data Destruction, ADD, is a globally certified IT asset disposal company providing data destruction services
in compliance with international standards, such as GDPR, ISO 27001, 20000, 22301, HIPAA, PCI-DSS, and PDPA.
We take immense pride in our previous experience as our impressive client base extends from governmental institutions to well-known international corporations. We operate throughout ASEAN and globally, as we do business in over 80 countries. In other words, we want to provide our customers with solutions that help them be environmentally friendly, compliant with prominent laws and regulations, and trustworthy overall!
Our Countries
Thailand, China, Hong Kong, Hungary, Indonesia, India, Japan, Cambodia, South Korea, Malaysia, New Zealand, Philippines, Singapore, Sri Lanka, Taiwan, UAE, USA, Vietnam, Brazil, Chile, Fiji, Bangladesh, Australia, Belgium, Canada, Czech Republic, Germany, Nepal, France, United Kingdom, Italy, Lithuania, Netherlands, Qatar, Poland, Spain, Sweden, Russia, Saudi Arabia, Lao
Industrial Standards
100% Certified data destruction, our procedures comply with NIST SP 800.88 and NAID guidelines. Trust and leave the privacy of your information with premium data destruction services, keep your data safe and secured with ADD professionals on-site and off-site service. We provide a wide range of data security and consulting services across Asia, Europe, the Middle East, and Africa.
NIST SP800-88 is a "Guidelines for Media Sanitization," is a U.S. government document that provides methodical guidance when it comes to erasing data from electronic storage media.
The only NAID Certified Member in ASEAN. NAID or National Association for Information Destruction, which provides information destruction services. Its mission is to promote the information destruction industry and the standards and ethics of its member companies.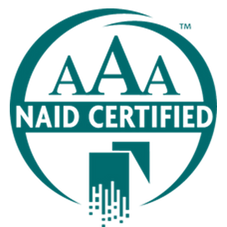 The International Organization of Standardization for Quality Management system follows several principles, including a strong customer focus, the involvement of top management, the process approach, and continual improvement.
The International Organization of Standardization for Environmental Management Systems commits to improving environmental performance.
Pick-up Service
★★★★★
Data Destruction Service
★★★★★
Overall Performance for company
★★★★★

Hino Motor Manufacturing Thailand
Pick-up Service
★★★★★
Data Destruction Service
★★★★★
Overall Performance for company
★★★★★
Pick-up Service
★★★★★
Data Destruction Service
★★★★★
Overall Performance for company
★★★★★
Pick-up Service
★★★★★
Data Destruction Service
★★★★★
Overall Performance for company
★★★★★
Argyll Scott Recruitment Thailand
Pick-up Service
★★★★★
Data Destruction Service
★★★★★
Overall Performance for company
★★★★★