ITAD (Information Technology Asset Disposition) is disposing of obsolete or undesirable electronic equipment assets in a safe and ecologically – responsible manner. ITAD operators have to specialize in the process of streamlining the disposition of IT assets while minimizing costs and losses.
Most organizations have determined IT Lifecycle differently. Enterprises with old equipment such as computers, hard disks, and wasted items have regularly faced with decisions of whether to resell, recycle, or dispose of business equipment.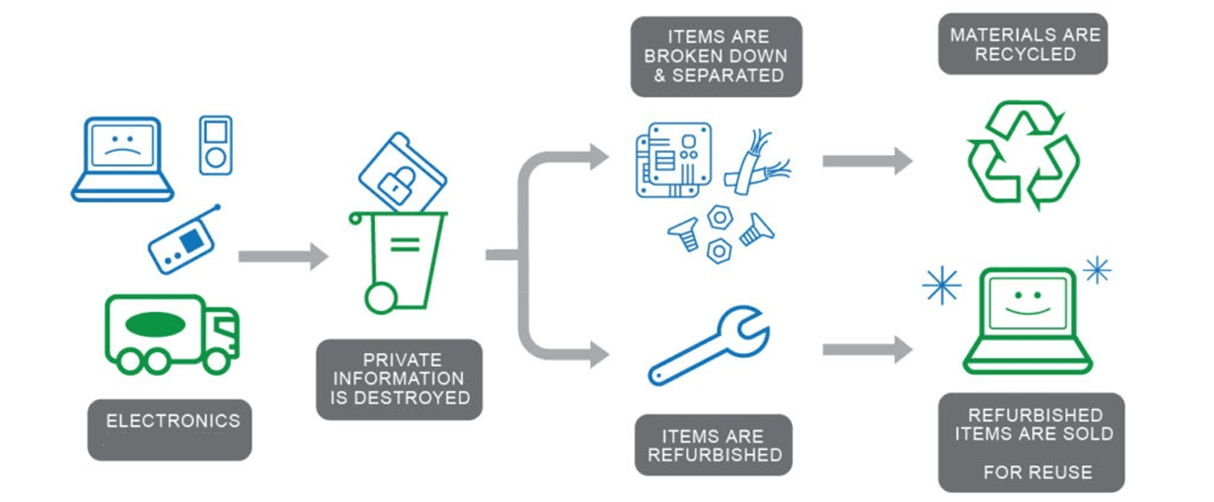 There are many considerations in managing unused IT equipment, especially in countries where the Personal Data Protection Act is available. (Thailand is preparing to implement the Personal Data Protection Act in 2021)
If businesses implement poor IT asset management, the remaining data could bring numerous problems to businesses such as wasting of costs and time or even losing credibility with customers.
The Following are benefits from proper IT asset management ;
Eliminating concerns about the risk of data leaks with completely cleaned computers and hard disks, your devices then work as starting a new life

Setting up a standard for IT asset disposal without creating environmental impacts

Reducing possible costs and damages to an organization

Asset Value Recovery
You can maximize your return on assets such as unwanted computers, hard disks, or laptops without having to pay high assets disposal costs. If you choose an expert operator, you will receive accurate and proper recommendations suitable for your organization.  Please contact us at Asia Data Destruction if you need a consultation or any further details.
References : TechTarget , JagoanHosting