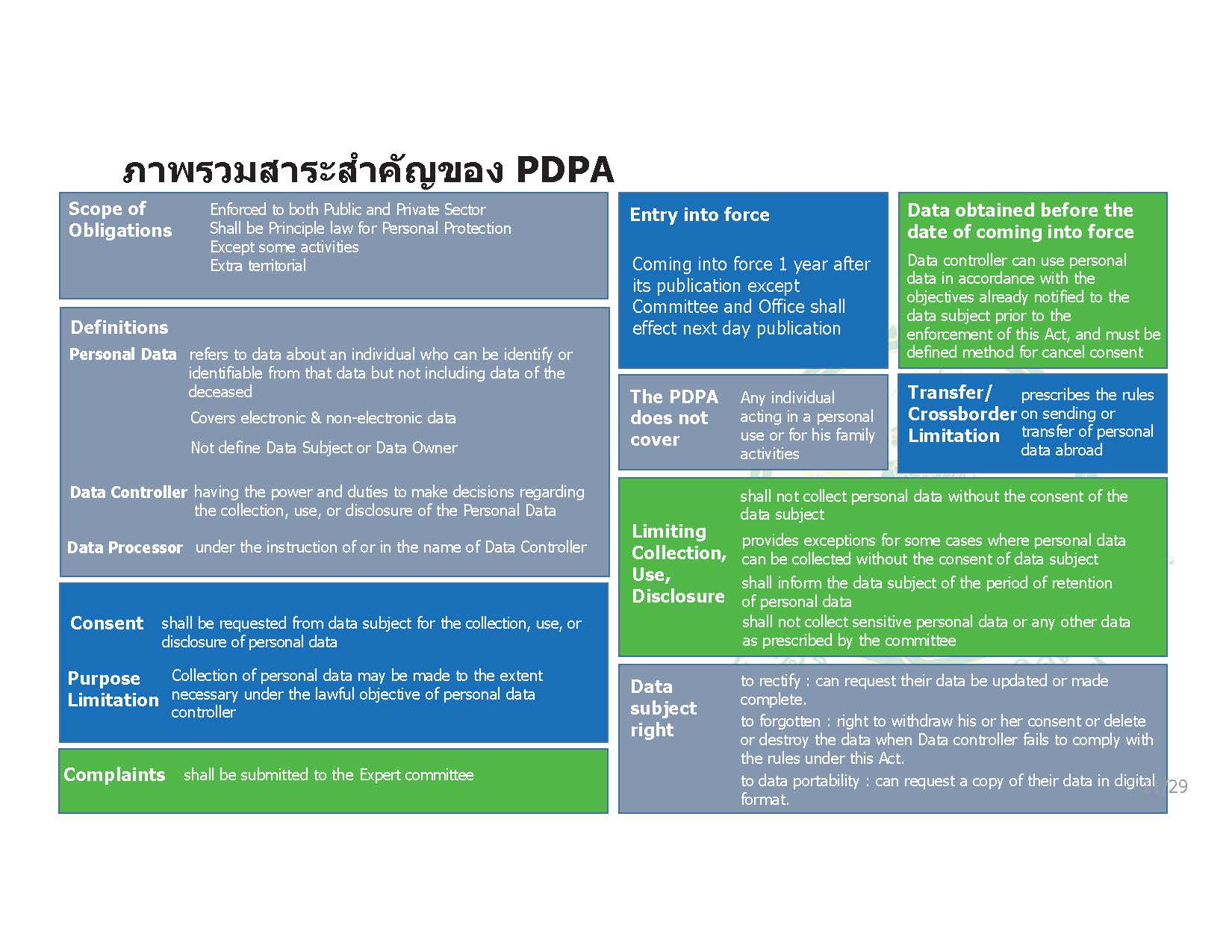 Companies have a one year period to become fully compliant.
A FEW KEY POINTS:
This Act will affect all business sectors, such as telecommunications, healthcare, banking and credit reporting

Both civil and criminal penalties can be imposed on the data controller for violation of the provisions of the Draft Act.

Personal Data Controller shall be entitled to collect, use or disclose personal data with the consent of Personal Data Owner

Any consent shall be made in written or electronically

Personal Data Owner shall be entitled to withdraw the consent at any time.
THE PDPA PENALTIES & FINES
Up to 5,000,000 THB and imprisonment up to 1 year.
A FREE AUDIT CONSULTATION
by ADD is offered to help you understand the meanings and consequences of such laws, and how to implement compliance processes in your company.